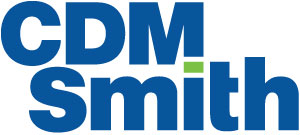 Job Information
CDM Smith

Environmental Scientist 5

in

Latham

,

New York
28934BR
Requisition ID:
28934BR
Business Unit:
TSU
Job Description:
We are seeking a senior-level Restoration Ecologist to support a wide variety of environmental projects.
Important roles include:
• Supports ecological restoration design teams, primarily through the development of planting plans, grading plans, bio-engineered structures, aquatic and terrestrial habitat elements, restoration details, and restoration specifications.
o Ecological restoration design often includes natural channel design, bank/shoreline stabilization, and creation and/or restoration of wetlands, lakes/ponds, streams, living shorelines, submerged aquatic habitat/spawning structures, riparian buffers, and pollinator habitats.
• Performs evaluations of alternative restoration design approaches and aids in the selection of the preferred restoration design alternative.
• Provides bid and construction support, including RFI responses, and post-construction monitoring support, including inspections and adaptive management.
o This is often related to achieving successful restoration metrics and permitting performance criteria.
• Leads or participates in the development of restoration and mitigation plans.
• Leads or participates as an active member of field teams in performing jurisdictional surveys for wetlands and waterbodies, stream and lake assessments, threatened and endangered species and common wildlife surveys, and water quality and sediment sampling.
• Prepares NEPA and state equivalent (e.g., MEPA; CEPA) documents and obtains the necessary environmental and other required Local, State, and Federal permits, including wetlands/404 permits and jurisdictional requirements.
• Leads or assists with large-scale watershed and shoreline master planning efforts.
• With general direction, performs site investigations and basic to high complexity analysis and interpretation of site data. Leads small field teams and significantly contributes to the process of applying site data to further the preferred project approach.
• With general direction, conducts environmental studies and prepares associated documentation (e.g., NEPA documents, field reports, feasibility studies, etc.) of basic to high complexity.
• Provides technical guidance and training to more junior staff. Mentors more junior staff and develops them for future growth within the discipline and firm. May supervise the work of junior scientists/planners/engineers on project work.
• Collaborates with sales staff to create proposals in response to current and potential client requests for proposal (RFPs). Reviews draft proposals for adherence to firm, industry, state, local and federal regulations and best practices.
• Completes internal training to serve as a project technical leader (PTL) (e.g., "lead scientist") and/or project manager (PM), depending on individual's capabilities and desired career path.
• Meets with current and potential future clients to review their current and future needs for ecological/natural resources services.
• Contributes to firm's total knowledge management (TKM) by developing white papers and technical design documentation of new or special case designs, studies, etc. Submits technical papers and designs for publishing to technical journals. Attends conferences, symposia, etc. to improve the visibility of the firm's products and services in collaboration with applicable sales staff.
Job Title:
Environmental Scientist 5
Group:
ESO
CDM Smith Employment Type:
Regular
Minimum Qualifications:
Bachelor's degree in Science or related discipline with professional scientist registration/certification OR Master's degree in Science or related discipline.
7 years of related experience.
Domestic and/or international travel may be required. The frequency of travel is contingent on specific duties, responsibilities, and the essential functions of the position, which may vary depending on workload and project demands.
Preferred Qualifications:
• Master's degree in the environmental and/or biological sciences or related life sciences discipline
• Certification as a Professional Wetland Scientist (PWS), Certified Ecologist, Certified Soils Scientist (CSS), or similar, or meets qualification requirements such as Rosgen Level IV (or equivalent) stream classification training
• Demonstrated experience in ecological restoration design, plant identification and habitat requirements, environmental permitting, environmental impact assessments, wetland delineation/mitigation, and stream assessments.
• Demonstrated experience leading the development of ecological components of restoration/remediation designs, including planting plans, grading plans, details, and specifications.
• Demonstrated practical experience with oversight of restoration construction, reviewing submittals, and working with both contractors and clients to solve onsite construction issues.
• Strong written communication skills, including the ability to produce high quality written reports.
• Experience interacting with clients, supporting proposals, and managing tasks
• Demonstrated successful workplace relationships and experience working with subcontractors, clients, and regulatory agencies.
EEO Statement:
We attract the best people in the industry, supporting their efforts to learn and grow. We strive to create a challenging and progressive work environment. We provide career opportunities that span a variety of disciplines and geographic locations, with projects that our employees plan, design, build and operate as diverse as the needs of our clients. CDM Smith is an Equal Opportunity/Affirmative Action employer. All qualified applicants will receive consideration for employment without regard to race, color, religion, creed, sex, pregnancy and pregnancy-related conditions, sexual orientation, gender identity, national origin, age, marital status, disability, citizenship status, genetics, protected veteran status or any other characteristics protected by applicable law.
Why CDM Smith?:
CDM Smith provides lasting and integrated solutions in water, environment, transportation, energy and facilities to public and private clients worldwide. As a full-service consulting, engineering, construction, and operations firm, we deliver exceptional client service, quality results and enduring value across the entire project life cycle.
Job Site Location:
New York - Latham
Agency Disclaimer:
All vendors must have a signed CDM Smith Placement Agreement from the CDM Smith Recruitment Center Manager to receive payment for your placement. Verbal or written commitments from any other member of the CDM Smith staff will not be considered binding terms. All unsolicited resumes sent to CDM Smith and any resume submitted to any employee outside of CDM Smith Recruiting Center Team (RCT) will be considered property of CDM Smith. CDM Smith will not be held liable to pay a placement fee.
Amount of Travel Required:
30%
Assignment Category:
Fulltime-Regular
Visa Sponsorship Available:
No - We will not support sponsorship, i.e. H-1B or TN Visas for this position
Skills and Abilities:
Expert Knowledge of standard field protocols for their respective discipline. Expert knowledge of scientific methods and processes. Expert Knowledge of Microsoft business software (excel, word, etc.). Excellent verbal and written communications skills. Expert knowledge of regulations (federal, state, and local) governing environmental review and project implementation.
Background Check and Drug Testing Information:
CDM Smith reserves the right to require background checks including criminal, employment, education, licensure, etc. as well as credit and motor vehicle when applicable for certain positions. In addition, CDM Smith may conduct drug testing for designated positions. Background checks are conducted after an offer of employment has been made in the United States. The timing of when background checks will be conducted on candidates for positions outside the United States will vary based on country statutory law but in no case, will the background check precede an interview. CDM Smith will conduct interviews of qualified individuals prior to requesting a criminal background check, and no job application submitted prior to such interview shall inquire into an applicant's criminal history. If this position is subject to a background check for any convictions related to its responsibilities and requirements, employment will be contingent upon successful completion of a background investigation including criminal history. Criminal history will not automatically disqualify a candidate. In addition, during employment individuals may be required by CDM Smith or a CDM Smith client to successfully complete additional background checks, including motor vehicle record as well as drug testing.