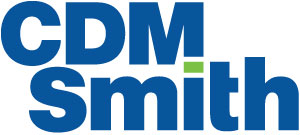 Job Information
CDM Smith

Senior Construction Representative 3

in

Jacksonville

,

Florida
26821BR
Requisition ID:
26821BR
Business Unit:
TSU
Job Description:
As a member of this team, you would contribute to CDM Smith's mission by: • Supervising junior construction representatives (CNRP's) in performance of assigned duties.• Performing administrative and managerial tasks related to field office and personnel procedures.• Reviewing and approving contractor change orders.• Ensuring construction work is being done in accordance with plans and specifications.• Recommending solutions to complex construction problems.• Acting as liaison between contractor and client and reporting to Lead/RE Coordinator.• Implementing directives, instructions, and policies received from home office and/or client.• Maintaining accurate records of construction via log books, record drawings and preparation of related reports. The objective of this position is to direct, supervise and coordinate resident inspection/engineering activities and acts as client representative at large, complex construction sites.
Job Title:
Senior Construction Representative 3
Group:
CEI
CDM Smith Employment Type:
Regular
Minimum Qualifications:
High School diploma or Vocational Technical degree or equivalent.
14 years of related experience.
Domestic and/or international travel may be required. The frequency of travel is contingent on specific duties, responsibilities, and the essential functions of the position, which may vary depending on workload and project demands.
Preferred Qualifications:
FDOT experience preferred.
FDOT CTQP Certifications preferred.
EEO Statement:
We attract the best people in the industry, supporting their efforts to learn and grow. We strive to create a challenging and progressive work environment. We provide career opportunities that span a variety of disciplines and geographic locations, with projects that our employees plan, design, build and operate as diverse as the needs of our clients. CDM Smith is an Equal Opportunity/Affirmative Action employer. All qualified applicants will receive consideration for employment without regard to race, color, religion, sex, national origin, disability, or protected veteran status.
Why CDM Smith?:
CDM Smith provides lasting and integrated solutions in water, environment, transportation, energy and facilities to public and private clients worldwide. As a full-service consulting, engineering, construction, and operations firm, we deliver exceptional client service, quality results and enduring value across the entire project life cycle.
Job Site Location:
Florida - Jacksonville
Agency Disclaimer:
All vendors must have a signed CDM Smith Placement Agreement from the CDM Smith Recruitment Center Manager to receive payment for your placement. Verbal or written commitments from any other member of the CDM Smith staff will not be considered binding terms. All unsolicited resumes sent to CDM Smith and any resume submitted to any employee outside of CDM Smith Recruiting Center Team (RCT) will be considered property of CDM Smith. CDM Smith will not be held liable to pay a placement fee.
Amount of Travel Required:
30%
Assignment Category:
Fulltime-Regular
Visa Sponsorship Available:
No - We will not support sponsorship, i.e. H-1B or TN Visas for this position
Skills and Abilities:
Excellent verbal and written communication skills. Advanced knowledge of arithmetic. Advanced knowledge of Microsoft Office Suite of applications (Word, Excel, Outlook, etc.). Ability to adapt to new technologies and quickly learn new computer, smartphone