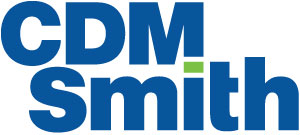 Job Information
CDM Smith

Environmental Engineer 4

in

Carlsbad

,

California
26815BR
Requisition ID:
26815BR
Business Unit:
TSU
Job Description:
We're looking to hire the best, brightest and boldest in the industry. Our employees are the heart of our company. We value passionate individuals who challenge the norms, deliver world-class solutions and bring diverse perspectives. In this position, you will be joining teams locally and across the country, working on a diverse portfolio of projects. Your tasks could include master planning; research and development; plant hydraulics; preparing detailed process design plans and specifications of water, water reuse, and wastewater treatment facilities, headworks, primary and secondary process, solids treatment processes, membrane systems, RO systems, pump stations, chemical feed systems, collection and conveyance systems, storage and mixing; and construction support services. This role requires strong communication and teamwork with staff in our local office and various engineering disciplines in other offices. In addition, this employee would have an opportunity to represent CDM Smith at conferences and provide technical support on business development opportunities.
This position is perfect for you if you are looking to elevate your career, take on increasingly challenging work and we will provide the encouragement and support so you can become a strong leader within our industry.
Job Title:
Environmental Engineer 4
Group:
WSO
Certification/License Requirements:
Professional Engineer
CDM Smith Employment Type:
Temporary
Minimum Qualifications:
Bachelor's degree in Civil, Environmental or Chemical Engineering or related discipline. Certification as an Engineer in Training (EIT) or passing the Fundamentals of Engineering (FE) exam in states where an EIT is not obtainable (within 18 months of hire or promotion or transfer).
5 years of related experience. Domestic and/or international travel may be required.
The frequency of travel is contingent on specific duties, responsibilities, and the essential functions of the position, which may vary depending on workload and project demands.
EEO Statement:
We attract the best people in the industry, supporting their efforts to learn and grow. We strive to create a challenging and progressive work environment. We provide career opportunities that span a variety of disciplines and geographic locations, with projects that our employees plan, design, build and operate as diverse as the needs of our clients. CDM Smith is an Equal Opportunity/Affirmative Action employer. All qualified applicants will receive consideration for employment without regard to race, color, religion, sex, national origin, disability, or protected veteran status.
Why CDM Smith?:
CDM Smith provides lasting and integrated solutions in water, environment, transportation, energy and facilities to public and private clients worldwide. As a full-service consulting, engineering, construction, and operations firm, we deliver exceptional client service, quality results and enduring value across the entire project life cycle.
Job Site Location:
California - Carlsbad
Agency Disclaimer:
All vendors must have a signed CDM Smith Placement Agreement from the CDM Smith Recruitment Center Manager to receive payment for your placement. Verbal or written commitments from any other member of the CDM Smith staff will not be considered binding terms. All unsolicited resumes sent to CDM Smith and any resume submitted to any employee outside of CDM Smith Recruiting Center Team (RCT) will be considered property of CDM Smith. CDM Smith will not be held liable to pay a placement fee.
Amount of Travel Required:
5%
Assignment Category:
Parttime-Temporary
Visa Sponsorship Available:
No - We will not support sponsorship, i.e. H-1B or TN Visas for this position
Skills and Abilities:
Expert Knowledge of computer assisted design and drafting (CADD) 3D and 4D software and practices. Expert Knowledge of engineer principles of design. Expert Knowledge of Microsoft business software (excel, word, etc.). Excellent verbal and written communi
Background Check and Drug Testing Information:
CDM Smith reserves the right to require background checks including criminal, employment, education, licensure, etc. as well as credit and motor vehicle when applicable for certain positions. In addition, CDM Smith may conduct drug testing for designated positions.
Background checks are conducted after an offer of employment has been made in the United States. The timing of when background checks will be conducted on candidates for positions outside the United States will vary based on country statutory law but in no case, will the background check precede an interview.
CDM Smith will conduct interviews of qualified individuals prior to requesting a criminal background check, and no job application submitted prior to such interview shall inquire into an applicant's criminal history. If this position is subject to a background check for any convictions related to its responsibilities and requirements, employment will be contingent upon successful completion of a background investigation including criminal history. Criminal history will not automatically disqualify a candidate.
In addition, during employment individuals may be required by CDM Smith or a CDM Smith client to successfully complete additional background checks, including motor vehicle record as well as drug testing.