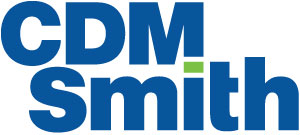 Job Information
CDM Smith

FEMA-Disaster Assistance Construction Specialist (Nationwide Openings)

in

Albany

,

New York
23406BR
Requisition ID:
23406BR
Business Unit:
FSU
Job Description:
General Responsibilities May Include:
Conducting preliminary damage assessments (PDAs) in the field with Federal, State and local officials.

Writing Project Worksheets (PWs) for the purposes of determining project eligibility, scopes of work and estimating costs to repair or replace a facility or structure in order to restore it to its pre-disaster design.

Providing services such as: technical, cost estimating, disaster recovery or management with an emphasis on construction-related activities.

Facilitating oversight to construction activities to ensure pre-disaster condition is restored.

Inspecting construction work to ensure compliance with design documents and FEMA Public Assistance policy and procedure.
Job Title:
FEMA-Disaster Assistance Construction Specialist (Nationwide Openings)
Group:
WAF Field Mod Fringe
CDM Smith Employment Type:
CDM Temporary
Minimum Qualifications:
High School diploma.

2 years of experience in construction.

Must be a U.S. citizen and be able to pass an FBI background check
Preferred Qualifications:
-Ability to mobilize within 24-48 hours, commit to a minimum 90-day assignment in remote locations and disaster conditions.
-Due to the nature of the work, candidates must have excellent communication skills and be experienced with Microsoft Office product suite.
-Preference will be given to candidates with one or more of the following FEMA Public Assistance classroom trainings: Public Assistance Operations I (PA Ops I), Public Assistance Operations II (PA Ops II), Project Worksheet (PW) Development, Cost Estimating Format (CEF), Debris Management/Operations, 406 Hazard Mitigation.
-Prior FEMA Public Assistance disaster response and recovery experience in one of the following areas: Public Assistance Coordinator (PAC) Crew Leader, Project Specialist, Debris Specialist, Debris Monitor, FEMA-certified Trainer, Hazard Mitigation Specialist (Sections 404 and 406), or Long Term Community Recovery Program Specialist is strongly desired.
EEO Statement:
We attract the best people in the industry, supporting their efforts to learn and grow. We strive to create a challenging and progressive work environment. We provide career opportunities that span a variety of disciplines and geographic locations, with projects that our employees plan, design, build and operate as diverse as the needs of our clients. CDM Smith is an Equal Opportunity/Affirmative Action employer. All qualified applicants will receive consideration for employment without regard to race, color, religion, sex, national origin, disability, or protected veteran status.
Why CDM Smith?:
CDM Smith provides lasting and integrated solutions in water, environment, transportation, energy and facilities to public and private clients worldwide. As a full-service consulting, engineering, construction, and operations firm, we deliver exceptional client service, quality results and enduring value across the entire project life cycle. CDM Smith is a major partner to the Federal Emergency Management Agency (FEMA), supporting its mission under various prime and/or sub-prime contracts for Public Assistance, Individual Assistance, Hazard Mitigation Assistance, and Risk Analysis. The Public Assistance program supports recovery operations primarily for debris removal, emergency protective measures, and the repair, replacement or restoration of disaster-damaged, publicly-owned facilities, such as: roads, bridges, municipal buildings, police and fire stations, water/wastewater treatment plants, etc., including Private Non-Profit facilities such as hospitals.
Job Site Location:
United States - Nationwide
Agency Disclaimer:
All vendors must have a signed CDM Smith Placement Agreement from the CDM Smith Recruitment Center Manager to receive payment for your placement. Verbal or written commitments from any other member of the CDM Smith staff will not be considered binding terms. All unsolicited resumes sent to CDM Smith and any resume submitted to any employee outside of CDM Smith Recruiting Center Team (RCT) will be considered property of CDM Smith. CDM Smith will not be held liable to pay a placement fee.
Amount of Travel Required:
100%
Assignment Category:
Fulltime-Temporary
Visa Sponsorship Available:
No - We will not support sponsorship, i.e. H-1B or TN Visas for this position